Gym to Crag – Sport Climbing at Manchester Wall in Richmond
April 23 @ 9:00 am

-

1:00 pm

Free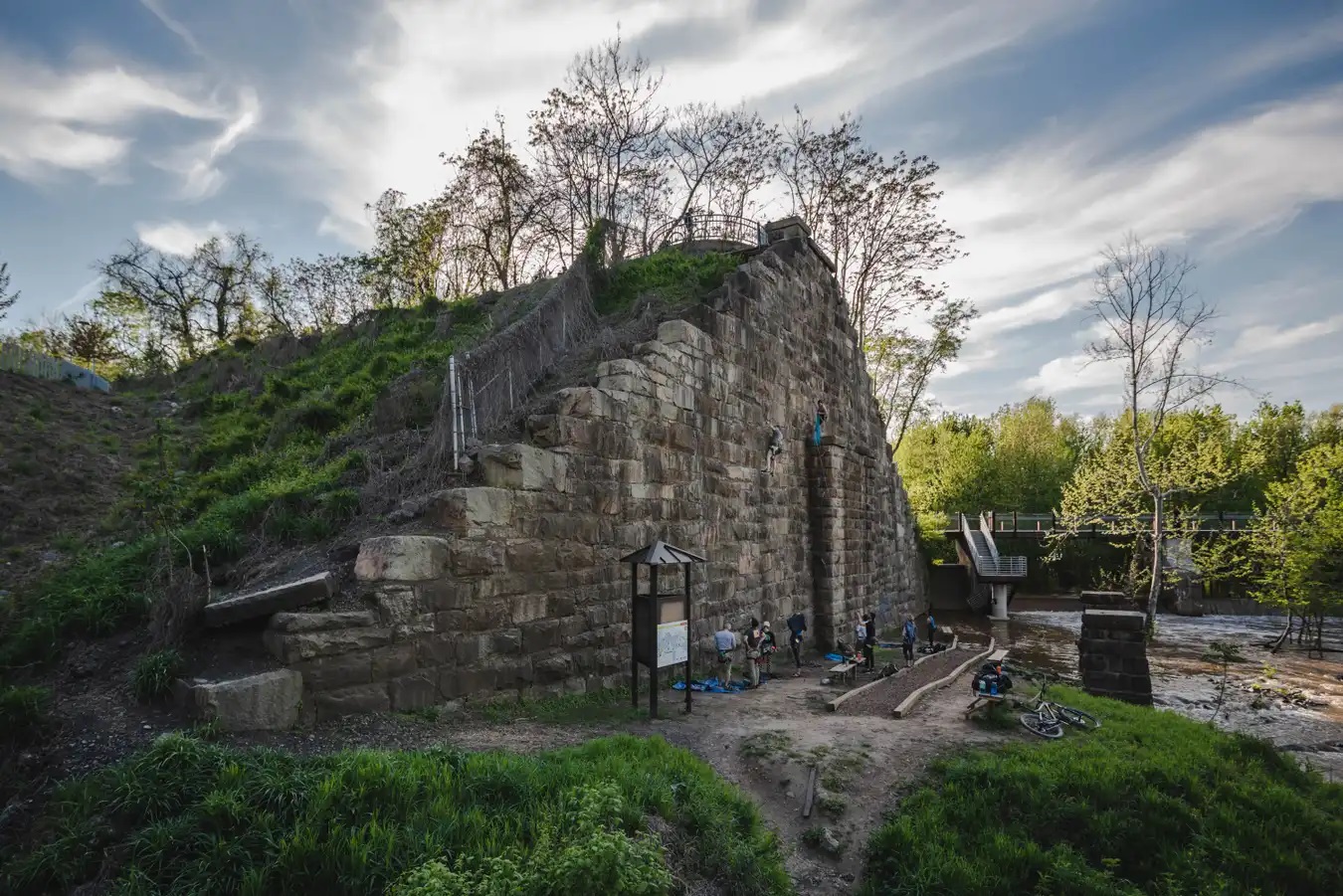 Hey everyone! This event is to introduce gym lead climbers to outdoor sport climbing. In this session we'll introduce and practice hanging quickdraws and cleaning anchors.
We will meet at the wall at 9 AM. There are several areas to park, however street parking and a parking lot at this pinpoint seem to work. https://goo.gl/maps/5yXC7begT2ywR5De7 Please do not be late – it can get crowded during peak hours and we will be practicing on the "mini-wall" first.
To participate in this event, you should be comfortable Lead climbing 5.8 or above in the gym, and comfortable Lead belaying. You should also bring your regular climbing equipment, as well as a helmet (required), a PAS system or sling with locking carabiner (required), quickdraws (if you have them but not required).
Bringing a partner is preferred – if you'd like to attend and don't have a climbing partner, email me at mgrunb@gmail.com and we'll figure something out.
About Manchester Wall:
One of the more unique areas of the JRPS is the Manchester Climbing Wall. Although most climbers would not consider it a destination, for many it is the nearest outdoor climbing venue and an invaluable training tool. This climbing area, under the Manchester Bridge in downtown Richmond, is a series of abandoned train trestles that have been equipped with bolts and shutts. Here climbers can hone their skills of leading, both trad and sport, rappelling, and self-rescue. Local climber Michael Greeby has produced a guide to climbing the Manchester Wall and pillars. Download the Guide. 
There's a parking lot accessible from the streets off 7th St., take Semmes to the Floodwall parking lot, just before the entrance onto the Manchester Bridge going north and follow the path down near the railroad tracks.
To cancel your reservation, go back to the event page scroll down to the RSVP portion. Click the red "view your RSVP" text and it will take you to another page where you can change your RSVP from "going" to "not going".