Long Mountain is a high ridge running along the East side of Trout Run Valley. There are tremendous views to the West looking over Big Schloss and the Shenandoah valley. Views to the East look out over the rolling ridges of West VA.
Most of the climbing is trad climbing. Top ropes can be set with caution because the top of the cliffs are lacking in decent size trees. There are some huge boulders that can be slung. Use caution. Climbs are 45 to 80feet in height.
Since the area doesn't get a lot of traffic expect full on adventure climbing including loose rock. This ain't gym climbing.
Climbing Gear
Standard climbing rack and 50/60m rope.
Guidebooks
Below is the link to the Long Mountain Guide. If you use it and go there please let me know what you think (accuracy, grades, etc) and definitely let me know if you add any routes so that I can add them to the guide. Its a work in progress.
Long Mountain Climbing Guide (Revised 10/13/2011)

Cell Phone Coverage/Internet Access
There is excellent mobile phone coverage for the cliffs and along the approach ridge.
Weather
Check weather reports for Woodstock VA and Wardensville WV.
Shops/Guides
There is a super Wal-Mart at the I-81 exit for basic stuff.
Getting There
See the above guide for detailed directions.
Where to Stay
Camping at the Wolfgap campground, at the Long Mountain trail-head and on the ridge immediately East of the cliffs.
Where to Eat
At the Woodstock exit off I-81 there are various fast food joints on the East/South side of I-81 including McDs, Sheetz, B-King. On the West/North side of I-81 there are several small sit down restaurants. Look in the Wal-Mart plaza.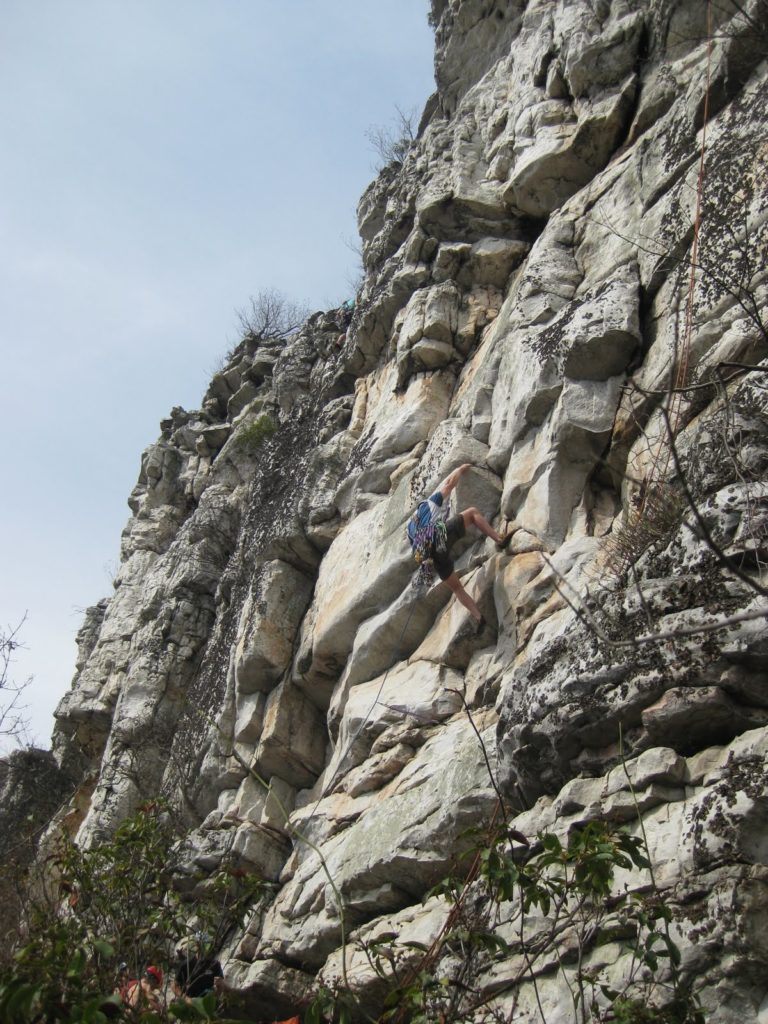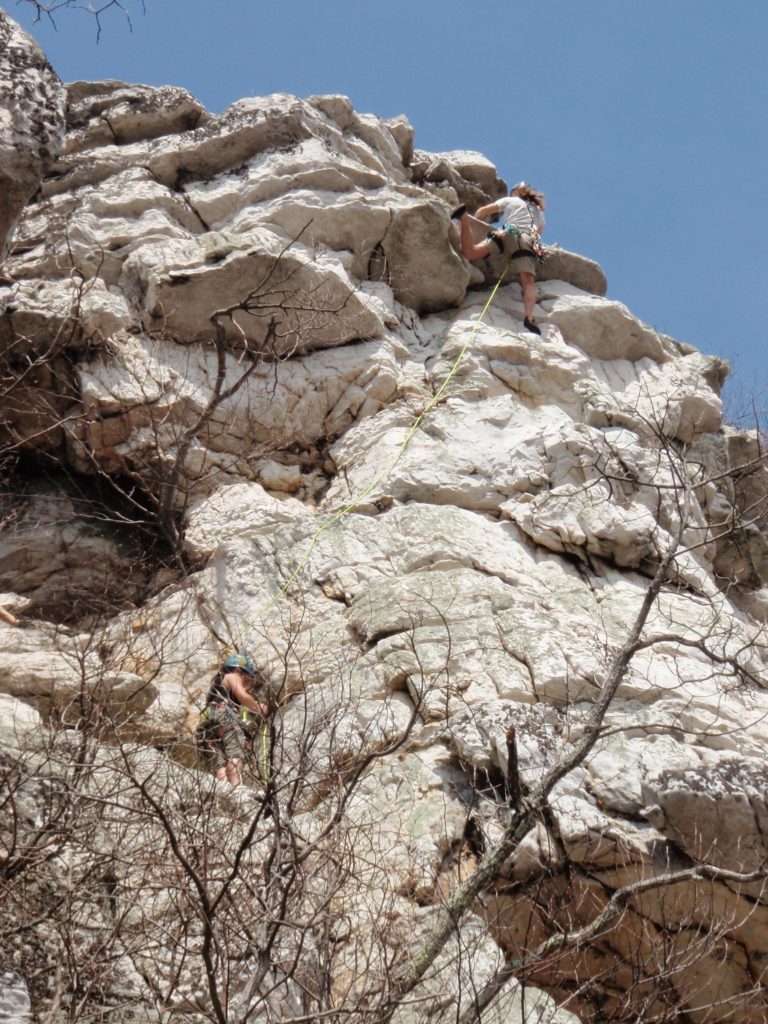 A partial list of climbs:
Thanks, Mike ( [email protected])